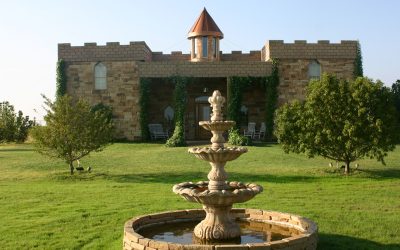 Are you looking for a Lubbock party venues for graduations? Graduating from high school or college is a milestone event that deserves a celebration with family and friends. Finding the perfect venue to hold your graduation party is crucial to ensure that the occasion is memorable and enjoyable for everyone. If you're looking for a unique and stunning venue that will leave a lasting impression on your guests, then the Castle Event Center should be at the top of your list. This venue is a grand castle located in Lubbock, Texas, providing a fairytale-like setting that will make your graduation party one for the books. Let's dive into all the reasons why the Castle Event Center is the perfect graduation venue for you!
Introduction to Castle Event Center
The Castle Event Center is a beautiful venue for hosting special events like graduations. As the school year comes to an end, students and families begin preparations for graduation ceremonies. If you're looking for the perfect location to host your graduation party, look no further than The Castle Event Center. The spacious ballroom can accommodate large groups, making it the perfect spot for hosting celebrations with friends and family. Whether you're planning a small gathering or a large party, The Castle Event Center is the place to be for an unforgettable graduation celebration!
Located in Lubbock, the Castle Event Center is a popular choice for hosting graduation ceremonies. Its spacious and versatile indoor and outdoor spaces make it an ideal venue for such an occasion. The beautifully landscaped gardens and stunning architecture of the Castle provides a picturesque backdrop for memorable graduation photos. Graduates can celebrate their academic achievements with their friends and family in a beautiful setting. It's no wonder that the Castle Event Center is one of the top-rated venues for hosting graduations in the city.
Reasons to Celebrate Graduation at Castle Event Center
Castle Event Center provides a unique and picture perfect setting to celebrate a significant milestone in one's academic career. Graduation is one event that students anticipate for years, and it's only fair to make it unforgettable. After all the hard work over the years, you deserve a celebration that marks this accomplishment in style. But where do you even start planning? The Castle Event Center offers a perfect blend of elegant and rustic charm that will leave you and your guests mesmerized. The venue's stunning interiors and spacious outdoor setting will make your event a memorable one.
Castle Event Center stands out as an ideal venue for graduation celebrations. With its state-of-the-art facilities, it can accommodate a large number of guests and ensure that your special day is truly grand and memorable. Whether you're celebrating graduating from high school or college, you won't regret having your graduation ceremony or party at Castle Event Center.
How to Book Your Graduation Celebration at Castle Event Center
Contacting the Castle Event Center is a must if you're planning to have your graduation celebration at this unique venue. The Castle Event Center is a perfect location to mark your milestone with friends and family. As the first step in booking, the events team is always available both online and by phone. They are friendly and will gladly answer any questions you may have about pricing or amenities. You can visit the website to view all the packages available and you can call or email us to see if the date you need is available. From beautiful interiors to amazing outdoor spaces, the Castle Event Center has something for everyone. Determine your guest list and speak to the team to see which package would be most suitable for your celebration.
so if you are looking for Lubbock party venues for graduations, The Castle Event Center is an ideal location to host your upcoming graduation celebration. Selecting the perfect package that suits all your needs is important, and the wonderful team at Castle Event Center has you covered. Once you have explained your requirements, they will offer you several package options. Make sure to review all the packages carefully and ask any queries you might have before selecting one that fits your preferences.
The reservation process with Castle Event Center is simple. All that is left to do is call or email them your preferred package details and they will take it from there. Make sure to have all your celebration details finalized and ready to go so you can guarantee a smooth and stress-free graduating experience at the Castle Event Center!