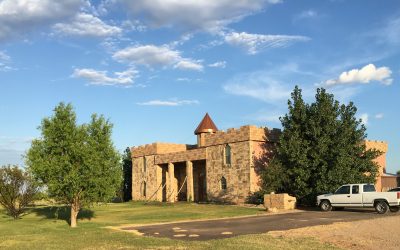 Lubbock, Texas, with its warm hospitality and charming landscapes, is a dream location for couples seeking a unique and memorable wedding venue. Among the gems that grace this city's wedding scene is the Castle Event Center, a place where fairy tales come to life. In this blog post, we'll explore what makes the Castle Event Center an enchanting choice for couples looking to celebrate their love in a truly magical setting.
Discovering Lubbock Wedding Venues- The Castle Event Center:
Tucked away in Lubbock, the Castle Event Center stands as a testament to romance and elegance. From the moment you lay eyes on its distinctive architecture, reminiscent of a castle, you know you've found a venue that transcends the ordinary. This venue is not just a space; it's an experience.
Unique Features:
Regal Architecture: The Castle Event Center's architecture is nothing short of regal. Towering turrets, grand arches, and stone facades transport couples and their guests to a world where every moment feels like a scene from a fairy tale.
Versatile Spaces: Whether you envision an intimate ceremony in a garden courtyard or a lavish celebration in a grand ballroom, the Castle Event Center offers versatile spaces that cater to a variety of wedding styles and sizes. The flexibility of the venue ensures that your vision is brought to life, no matter how unique.
Garden Oasis: The venue's enchantment extends outdoors with a lush garden oasis. Imagine exchanging vows surrounded by blooming flowers, manicured lawns, and the gentle rustle of leaves in the breeze. The Castle Event Center seamlessly combines indoor luxury with outdoor serenity.
Impeccable Services: The dedicated staff at the Castle Event Center takes pride in delivering impeccable service. From planning assistance to day-of coordination, they work tirelessly to ensure that every detail aligns with your dreams. Couples can focus on creating cherished moments while the team takes care of the logistics.
Real-Life Love Stories:
To truly grasp the magic of the Castle Event Center, let's peek into the real-life love stories that have unfolded within its walls. Couples share their experiences of exchanging vows in a setting that feels straight out of a storybook. From the first dance in the grand ballroom to sunset kisses in the garden, each wedding at the Castle Event Center is a unique chapter in the venue's ongoing tale of love.
For couples seeking a wedding venue that transcends the ordinary and promises a fairy tale experience, the Castle Event Center in Lubbock is a dream come true. With its regal architecture, versatile spaces, garden oasis, and impeccable services, this venue sets the stage for love stories that will be told for generations. Say "I do" in a place where enchantment is not just a possibility—it's a promise.